JST OPERA Multimodal Sensing Co-Creation Consortium 6th RA Seminar will be held!
News 13/May/2022
The OPERA of Toyohashi University of Technology, as a human resources development program, doctoral students participate as RAs, and we are working with companies to develop human resources who will be responsible for innovation through innovative technology.
https://opera.tut.ac.jp/education/
 Mr. Hideo Doi, Researcher, Department of Electrical and Electronic Information Engineering, will present "Development of a redox-free neurotransmitter image sensor for high-sensitivity measurement in in vitro experimental environments".
Time and Date: 12:30-13:00 Thursday, June 30, 2022
Via Zoom. Free of charge, anyone can attend.
If you're interested in participating in joint research with the University or in Consortium, join us.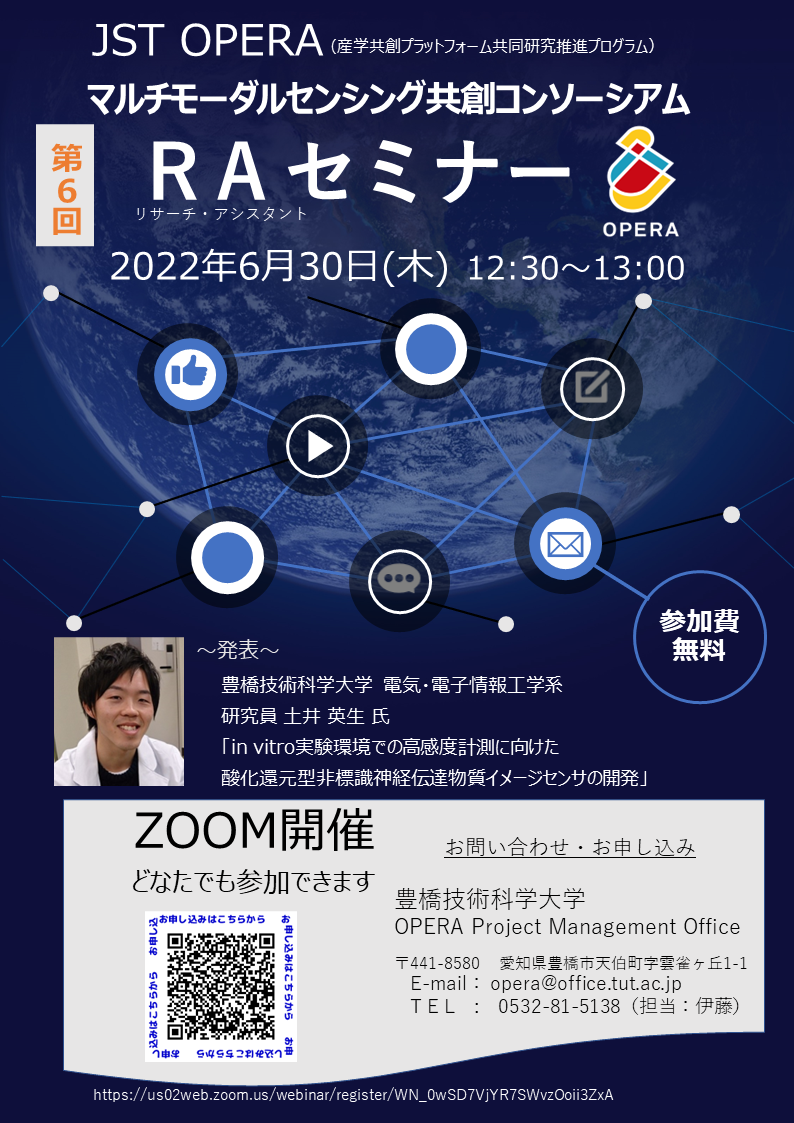 *PDF is downloadable from here
TOPICS List